People looking for an exceptional holiday retreat in Wales will find what they desire at the Bryn Meadows hotel. With a championship golf course, luxurious spa and an excellent location, Bryn Meadows is poised to be the foremost resort in the region. An increasing number of guests are using this stylish hotel as a quiet retreat when they are visiting bustling Cardiff. Of course, many who stop here begin to realize that Bryn Meadows is a destination in its own right.
Many resort hotels have excellent facilities, but what sets them apart is the quality of the hotel staff. That is certainly true at Bryn Meadows where well trained and attentive staff members are always on hand. Whether guests require a tee time or an appointment at the spa, the Bryn Meadows staff is ready to respond with friendly efficiency. Special requests are accommodated graciously, and guests requiring information about local activities have only to ask to learn all of the information they need.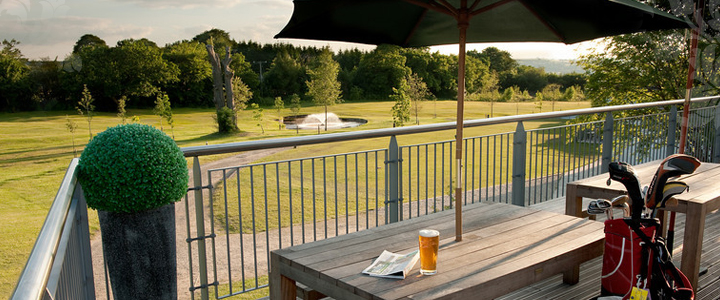 The rooms at the resort are outstanding with their stylish, contemporary décor. Luxury is clearly the watchword, and the views from each window are nothing short of spectacular. The resort boasts a total of 42 rooms. Guests may choose from standard accommodations or select from junior or premier suites. Italian furnishings grace every room, and each bathroom features marble countertops and baths. Flat screen televisions and sinfully sumptuous beds make every room a convenient and cozy retreat.
With such a beautiful room to enjoy, it's difficult to imagine wanting to go elsewhere. However, the spa and golf facilities are just as irresistible. A visit to the spa can be the best part of hotel breaks. The Bryn Meadows Fusion Spa certainly offers a luxurious break from the ordinary. The full menu of indulgent treatments offered here leave guests feeling fully relaxed and rejuvenated. Other people plan golf breaks at this distinctive destination. The championship course is lined with magnificent trees and features some of the most beautiful countryside in Wales. Technical challenges abound on the links for golfers of every level of ability. Most guests discover that Bryn Meadows is among the best hotel breaks they've ever experienced.
The management at Bryn Meadows frequently provides special offers to entice guests to make a visit. With such lovely surroundings and gorgeous amenities, it's always an excellent time to book a stay at Bryn Meadows.